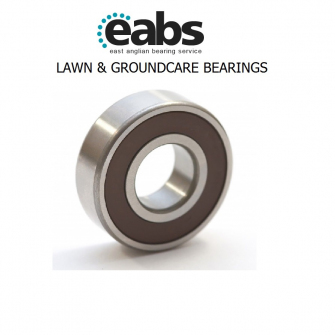 Z9504B (204RR6) (JD9296) Mower Deck Spindle 3/4X1-25/32X39/64 (19.05X45.24x15.42)
Z9504B (204RR6) (JD9296) Mower Deck Spindle 3/4" X 1-25/32" X 39/64" (19.05mm X 45.24mm x 15.42mm)
Product Description
Z9504B - (204RR6) (JD9296) Ball Bearing

ID: 3/4" (19.05mm)
OD: 1.25/32" (45.24mm)
W: 39/64" (15.42mm)

Also Known as: 204RR6, 204BBAR, Z9504RST, P204RR6, JD9239, JD9296,

John Deere Mower deck spindle, Grain Drill,
New Holland Baler,
Massey Furguson blade spindle,
Case Baler, Case Planter, Case Mower,

Benefits: Used widely in Garden equipment, Lawn Mowers etc.
They come Pre packed with grease and sealed for life, Can be used with the seals in place or Removed and run in oil, cost effective solution.

We are a trusted UK bearing supplier and have been trading from our Brick & Mortar shop since 1965.

Any questions or advice just contact us.