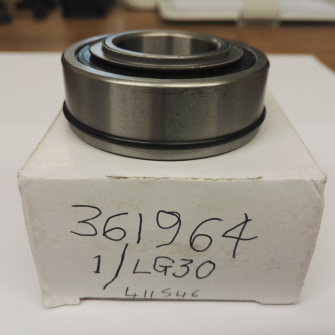 361964 - 1/LG30 - 411546 - FORD ESCORT CORTINA CAPRI LOTUS ELAN S1 to S4 BEARING
361964 - 1/LG30 - 411546 - FORD ESCORT CORTINA CAPRI LOTUS ELAN S1 to S4 BEARING
Product Description
Rear Wheel Bearing for "Classic Cars"

FORD: ESCORT, CORTINA, CAPRI,
LOTUS: ELAN, S1, S2, S3, S4, GTS, 26R.

Also used on Halfshaft.

Also Known as:
FORD 70EG1225A1A, FORD 2925E1225A,
SKF VKBA769, SKF VKBA960,
MOTORCRAFT ERB24,
FINIS 1508045, FINIS 1509809,
FORD 70EG 1225 A2A,
Lotus 1/LG30, 411546

Bearing Size:
ID: 30mm
OD: 62mm
W (Outer Race): 21mm
W (inner Race): 24mm - Inner ring extends on one side.

Outer race has a machined groove and comes pre fitted with an Oring in place.

We are a trusted UK bearing supplier and have been trading from our Brick & Mortar shop since 1965.

Any questions or advice just contact us.