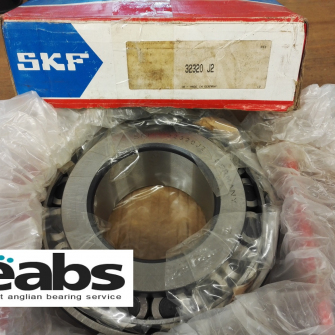 32320/J2 Metric Single Row Taper Roller Bearing 100x215x77.5mm SKF Branded
32320/J2 Metric Single Row Taper Roller Bearing 100x215x77.5mm SKF Branded
1 In stock
Product Description
32320/J2 Metric Single Row Taper Roller Bearing 100x215x77.5mm SKF Branded

SKF Taper Roller Bearings: These bearings have tapered inner and outer raceways between which tapered roller are arranged. The design of taper rollers makes them particularly suited to accommodating combined axial and radial loads. They are supplied as a cup and cone set (inner and outer).
Used widely in transmissions, can be used in oil or greased, high radial and axial load

Inside Diameter: 100mm
Outside Diameter: 215mm
Width: 77.5mm

Brand New and never fitted, in original box.

We are a trusted UK bearing supplier and have been trading from our Brick & Mortar shop since 1965.

Any questions or advice just contact us.