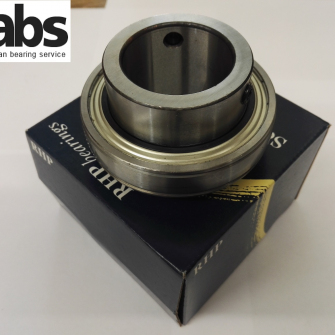 1045-45G (45mm) RHP Self Lube Insert Bearing
1045-45G (45mm) RHP Self Lube Insert Bearing
6 In stock
Product Description
RHP 1045-45G Spherical Outer Full Width Bearing Insert.

Inside Diameter: 45mm

Outside Diameter: 85mm

Width (outer race): 19mm

Width (inner race): 49.23mm

RHP 1000 G Series: Full width bearing insert with spherical outer race and and 2 grub screws 120 degrees apart to allow tightening against the shaft once fitted. These inserts are ideal replacements for housed types which can easily be removed from the housings when replacement is required
Benefits: Cost effective replacement insert, re-lubricatable, grub screw fixing

We are a trusted UK bearing supplier and have been trading from our Brick & Mortar shop since 1965.

Any questions or advice just contact us.