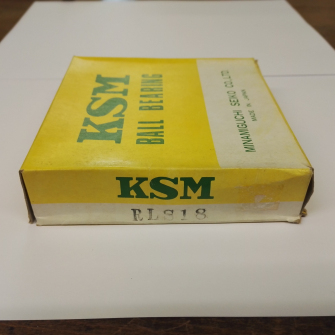 LJ2-1/4 (RLS18) (LS16) Imperial Open Deep Groove Ball Bearing 2-1/4x4-1/2x7/8 inch KSM (JAP) Branded
LJ2-1/4 (RLS18) (LS16) Imperial Open Deep Groove Ball Bearing 2-1/4x4-1/2x7/8 inch KSM (JAP) Branded
2 In stock
Product Description
LJ2-1/4 (RLS18) (LS16) Imperial Open Deep Groove Ball Bearing 2-1/4x4-1/2x7/8 inch KSM (JAP) Branded

ID: 2.1/4
OD: 4.1/2
W: 7/8

Also Known as: LJ2.1/4, RLS18, LS16,

Imperial Open Deep Groove Ball Bearings: Open types are manufactured without seals
to allow for the free circulation of either oil or grease, used in gearboxes and
other environments where no foreign matter would be present and a lubricant supply
is available. Manufactured to inch sizes to meet the requirements of many older
British machines and many current American manufactured applications.
Benefits: Used widely in transmissions etc, can be used in oil or greased, cost effective solution.

This is a Quality KSM Branded Japan made Imperial Deep Grooved Ball Bearing

In original boxes/Sealed packaging Only X2 in stock at this price!