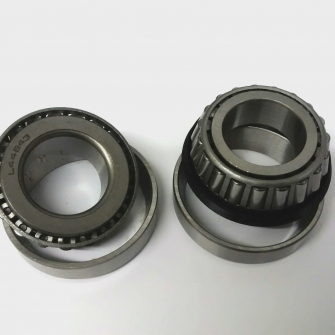 L44643L/10 - L44643/10 Sealed TRB HUB SET - Budget
L44643L/10 - L44643/10 Sealed TRB HUB SET - Budget Bore: 1.0000 inch / 25.400mm Outside Dia: 1.9800 inch / 50.292mm Width: 0.5600 inch / 14.224mm
Product Description
Hub set comes with 2 taper roller bearings:
1x L44643L Which has an attached seal for the inner hub
1x L44643 which is an open bearing for the outer hub.
SIZE:
Bore: 1.0000 inch / 25.400mm
Outside Dia: 1.9800 inch / 50.292mm
Width: 0.5600 inch / 14.224mm

These bearings are very common for use on all types of trailers, especially boat trailers.
Also available in a Timken Branded version.