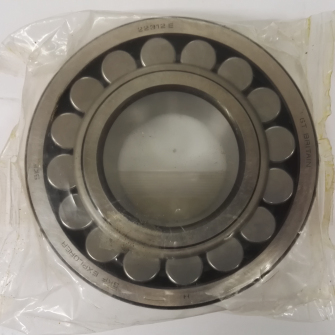 22312E - Double row Spherical roller bearing - SKF Branded
22312E - Double row Spherical roller bearing - SKF Branded
Product Description
22312E - Double row Spherical roller bearing - SKF Branded

ID: 60mm
OD: 130mm
W: 46mm

Brand: 1x SKF,
Also known as: 22312,

Spherical Roller Bearings: These bearings have two rows of barrel shaped (spherical) rollers which run on a common spherical outer and inner raceway, they are inclined at an angle to the bearings axis.
Their design offers many features such as self alignment, insensitivity to misalignment, tolerance to heavy radial and axial loads etc.
They are manufactured with in both parallel and tapered bore variants.

The (K) version of these bearings have a Tapered Bore which you use an Adaptor Sleeve with to get the required shaft size.

Benefits: High radial and axial loads, misalignment

Good Quality SKF Branded New and in protective wrapping, Only X1 in stock at this price.