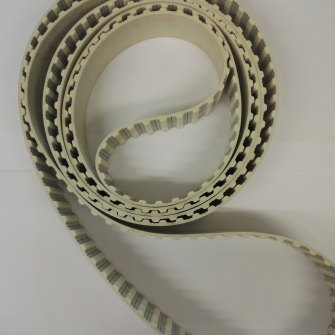 1400-H-150 Polyurethane With Reinforced Steel Tension Cords timing belt
1400-H-150 Polyurethane With Reinforced Steel Tension Cords timing belt
2 In stock
Product Description
1400-H-150 Polyurethane With Reinforced Steel Tension Cords timing belt

Pitch: 1/2" (12.7mm) H Series

Top Width: 1.1/2" (1.50 dec) (38.1mm)

Pitch Length: 140" (3556mm)

Belt Characteristics:
Truly endless Polyurethane timing belt with steel tension cords.
Tooth profile according to UNI/ISO 5296
Allow use of small diameter pulley.
Transmissible power up to 30kW
RPM up to 10.000 [1/min]

We are a trusted UK bearing supplier and have been trading from our Brick & Mortar shop since 1965.

Any questions or advice just contact us.