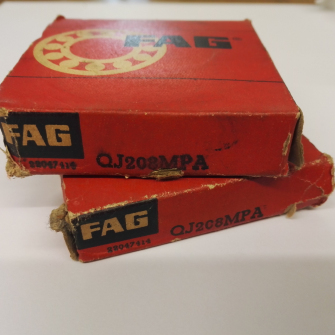 QJ208 MPA - BRASS CAGE -FAG - Split Inner Race - Four Point Contact Bearing
QJ208 MPA - BRASS CAGE -FAG - Split Inner Race - Four Point Contact Bearing -
2 In stock
Product Description
QJ208 MPA Bearing.
Brand : FAG

Cage: BRASS
Style: 4 point contact with a split inner ring (race)

Dimensions:
ID: 40
OD:80
W:18

Bearings as New.
Supplied in box (boxes are tatty/torn).

Free 2nd class delivery.

We are a trusted UK bearing supplier and have been trading from our Brick & Mortar shop since 1965.

Any questions or advice just contact us.