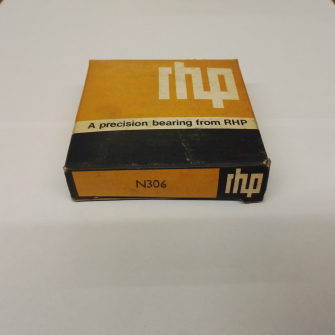 N306 Cylindrical Roller Bearing - RHP Branded Premium quality - 30x72x19mm
N306 Cylindrical Roller Bearing - RHP Branded Premium quality - 30x72x19mm
Product Description
N306 Cylindrical Roller Bearing

N Series Single Row Cylindrical Roller Bearings: The inner ring of this type has two integral flanges around which the rollers are assembled, the outer raceway has no flanges and is removable allowing ease of assembly and axial movements in either direction.

Brand / Quality: RHP - Premium Quality
Inside Diameter: 30mm
Outside Diameter: 72mm
Width: 19mm

Also Known as: N306, MRJ30, R330

We are a trusted UK bearing supplier and have been trading from our Brick & Mortar shop since 1965.
Any questions or advice just contact us.