East Anglian bearing service ltd
need a bearing? pop in and see us.

We are happy to supply both Trade and Retail customers from our friendly shop in Great Whip street,

We keep our stock on site so our customers can do the job when they need to without delay. We hold stock of big name brands like SKF, RHP, Timken, And for common products we also stock budget branded options for a cost effective solution when needed.

We are a family run, Ipswich based Bearings and Power drive supplier first established in 1965, Supplying agricultural / engineering industries throughout the eastern counties.
We can offer our Trade customers a credit account, we are also a registered supplier for Fram Farmers members (Previously AtlasFram / Framlingham Farmers) who currently have around 1400 clients.

DON'T KNOW WHAT YOU'RE LOOKING FOR?
Are you struggling to work out what the item you need to replace is? We have a local shop where you can bring the parts in to us and we will identify them for you! That's a valuable service that you can not get online!

We stock a wide variety of Bearings and Power Transmission Products of all shapes and sizes so finding the right product can be a bit daunting.
If you are unsure of exactly what you are looking for then don't hesitate to get in touch. We look forward to helping you find what you need for the job in hand.
Our team of experts can advise you on what product will be best suited for your specific needs and if we don't have them in stock we will make the effort of sourcing them for you as soon as we can.





pRODUCTS

bEARINGS

SPHERICAL PLAIN BUSH, ROD END (ROSE JOINT)

SELF LUBE BEARING UNITS (HOUSINGS AND INSERTS)

SEALING

ROTARY SHAFT METRIC AND IMPERIAL OIL SEALS

(FLAT) HUB SEALS.

CIRCLIPS (INT & EXT, METRIC & IMP)

LOCTITE THREADLOCK, BEARING FIT, FLANGE SEALANT & GLUE

BELTS

V-BELTS NORMAL AND TOOTHED (COGGED) X TYPE : Z, A, B, C, D, SPZ, SPA, SPB, SPC,

POWER DRIVE

CHAIN (BRITISH (B) AND AMERICAN (ASA) STANDARD) CONNECTING AND HALF LINKS

SPROCKETS (TAPER LOCK AND PILOT BORE)

V-BELT PULLEYS (CAST AND ALUMINIUM)

COUPLINGS (HRC, ROTEX) & ELEMENTS




hydraulics & TRAILER COMPONENTS

HYDRAULIC HOSE & FITTINGS

HOSE ASSEMBLIES & KITS

QUICK RELEASE COUPLINGS

AGRICULTURAL AXLES

TRAILER ACCEEORIES & LINKAGES

SUSPENSION UNITS




Payments

We accept the following:

Credit & debit card *via phone or in store*
cash on collection at trade counter



DELIVERY
FREE economy delivery on ALL WEB SHOP ORDERS!*
*UK Customers only*
Opening hours
MONDAY - FRIDAY: 8.30 AM - 5 PM
SATURDAY: CLOSED
SUNDAY: CLOSED
Featured Category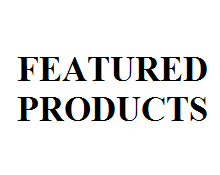 Featured Products
Featured Products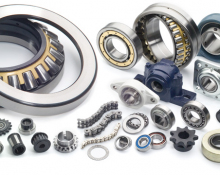 miscellaneous
miscellaneous items